Nowadays, every business wants to create websites, and rightly so. The truth is, the idea of creating a website can be a terrifying thought to many individuals, especially those not acquitted with the programming lingo.
If you are that person that really needs to create a website but doesn't know how to, I have good news for you. In here, I will provide valuable information on creating a site for beginners.
Information on creating a site for beginners
A few years ago, I remember trying to build a website from scratch; mind you, I never understood any code language. The whole encounter was hard for me. I did not have valuable information about website building. For that reason, I am providing this information to make it easy for you. You will thank me later.
The information in here is suitable for any skill set range. Whether you are new to this or are a professional web developer, you will definitely benefit from this.
How Do I Create Websites From Scratch?
There are two primary methods of creating a website from scratch. These two methods are:
Content Management System– Currently there are numerous CMS platforms available online. Picking the right one is the trick here. There is nothing as disappointing as choosing a platform then later realising that it doesn't suit your site. Avoid such havocs by going through the list of available CMS and choosing the one that fits your needs. Using a content management system for your website guarantees flexibility in design and site functions.
Website Builder – This is also another option available for you. It works better if you have a bit of basic knowledge of HTML and CSS. It is easy to use a website builder to create a website. But, beginners should not follow this route. The most common builders are WIX and Weebly.
CMS Platforms
Choosing the right platform is key, the internet offers three main CMS platformsthat will help you create a website in easy steps. The best platform must be cheap, relatively easy to use and install.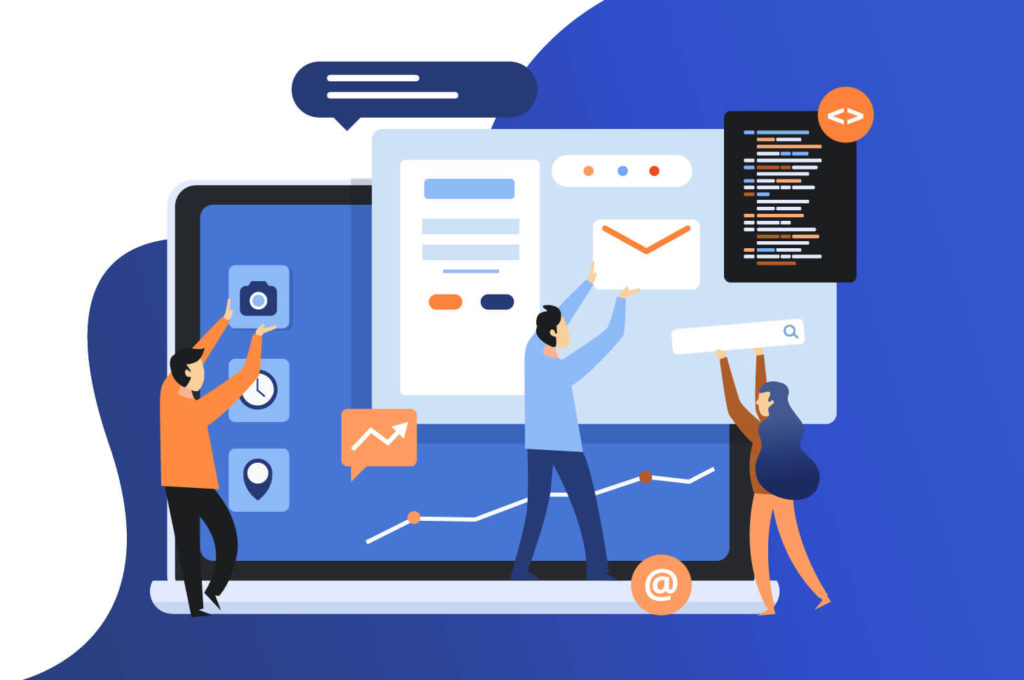 I recommend that you try any of these three CMS tools.
WordPress: This is the most popular CMS. Most of its applications are free and easy to use. According to statistics, 90% of the websites and blogs on the web use run on WordPress. Beginners will work well with this platform. WordPress offers many free plugin and themes. It's currently ranked the #1 CMS choice.
Joomla: When it comes to simplicity, Joomla is highly comparable to WordPress. It is easy to use, easy to install and can be expanded with external plugins. This also should be an ideal choice for any newbie. Just like WordPress, Joomla's templates can easily give your site a great look. Out of all management systems, Joomla offers the easiest solution when it comes to social networking. With Joomla's easysocial and jomsocial, you can create the next big social networking website.
Drupal: Not recommended for beginners. As a beginner, this should not be your first choice. However, experienced web developers verify that Drupal is the most powerful content management system. All over the internet, Drupal websites performs best compared to other CMS. Due to its flexibility, Drupal is the second most used CMS in the world but not a darling among beginners.
For you to successfully build a working website with Drupal, you need to get your hands dirty with code basics. Navigating through this CMS also proves challenging for beginners.
Now that you have an idea of the website building tools and platforms available let us look at the different types of websites that you can build. Knowing the type of site that conveniently suits you best is very important in determining which platform to use.
Main Types Of Websites 
Blog Website – Blogs are websites that contain mostly written content. You can align your blog articles in chronological order; the most recent is at the top of the main page while older posts are at the bottom. Blogs can be stand-alone or embedded on websites. How you want it depends entirely on your preferences.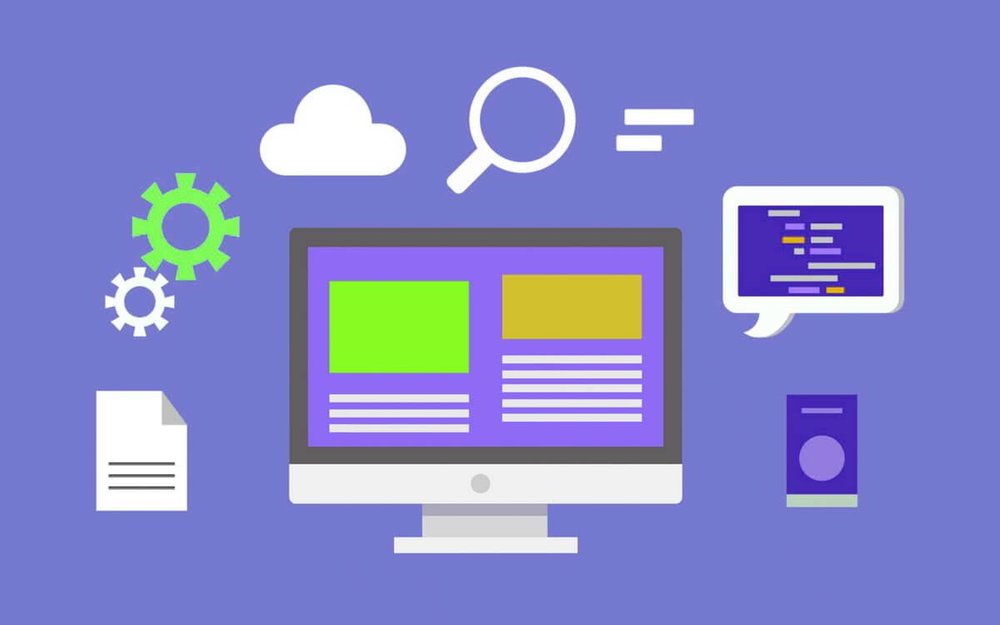 Business Card Site – The name comes from its simplicity. This type of website is one paged and contains essential company's information. On that one page, you will find the company description together with contact details. This is the easiest website to build, and it might be the one that you need for your business.
Portfolio Website –This also is a simple modelled website. Works well for artists and photographers who often need to showcase their work on their website. Apart from the main page, an extra page can be added to be the gallery. WordPress offers best solutions for such websites.
E-Commerce Site – This is a more complex website model. It may take the longest time to put up, but if you intend to sell things online, this is the website for you.
Having an idea of this category of websites will enable you to make a wise decision on the right site for you.
What Next Now?
After understanding the points mentioned above, you must now go ahead and buy a domain name.
Host, Create and Run Your Site
After acquiring your domain name, you will be required to pay a small fee to host your domain to any provider. You must ensure that the host provider is reliable to avoid instances where your website will be offline. After paying the required fee to your host of choice, you can now install WordPress, Joomla or Drupal. All of these CMS are easy to install and navigate through. Create your website as you would like it or hire a professional to do it for you.