Building a smart home is not a complicated process if all rules, stages and conditions of designing and installation of the system "smart home" are observed. Many people associate the concept of "smart home" with something complex, expensive, incomprehensible, although it attracts its modernity and promotion of the concept. In this article, we will consider what this system means in more detail. Smart home appeared as a system to simplify life (as well as a remote control for TV or wireless Internet), but, unfortunately, poor installation of smart home created around this system an image of something complex and poorly working. In fact, it's not.
If you understand how this system works, there is essentially nothing complicated about it. It is enough to study the principle of the power supply system, the principle of the Internet and, in fact, you are a specialist in the system of smart home. But it is better to say goodbye to your annoying routine and uncertainty (where to start? What to do? what sequence of steps to determine? what budget will be sufficient?) and entrust all this work smart home installation company.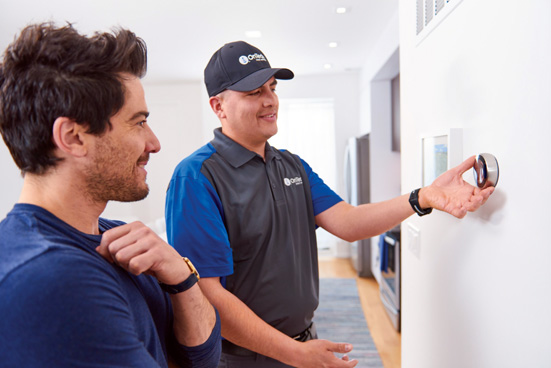 What do you need to know about smart home installation?
This work requires knowledge and experience, careful adjustment, accurate installation, literacy in design, but as a result, you get a system that will last a very long time and except for additional convenience in the future will not bring you anything. Construction of a smart home includes the following stages.
The development of a Smart Home system, which involves: the creation of the concept, the terms of reference and the design of a smart home.
Installation and configuration of a smart home, which includes a set of works on installation of cable network, switchboard equipment, terminal equipment, setting up the controller, development of visualization and adjustment of the touch panel, setting up scripts Smart Home.
Before you start the final design of the Smart Home, it is necessary to work out the concept and the terms of reference together with the Customer. How do companies specializing in Smart Home installation work do this? The most important factor is virtual living in the house where the system will be installed. Specialist, even at the design stage, should literally imagine how your home will interact with you, how it will provide you with access to engineering systems and entertainment systems, as far as it will be convenient, easy, simple and reliable. And only after that are made engineering calculations, installation of equipment smart home, connecting the system to the control interface.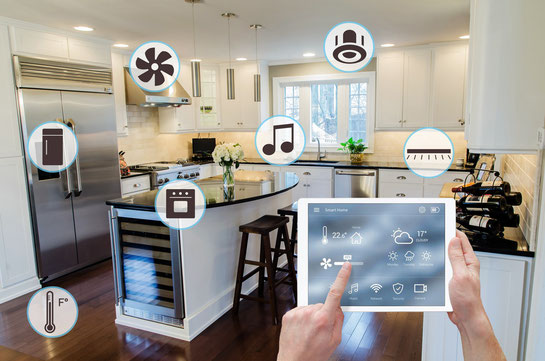 There are many concepts and definitions of "Smart Home", notions what should be included, etc. It is the complexity of understanding what it is, the complexity and vagueness of the concepts, the complexity of price control and cost that scares away many potential users of the system, and for nothing. In fact, everything is quite simple to understand, if you take on specialists – what you think is complicated – they will explain to you and everything will be simple and clear.
Many people are afraid of "Smart Home", because they do not understand what it is. And if so, that is the ground for deception. Actually – all is simple and you should understand from what the price consists and how the price is formed, how it is possible to reduce operational costs and, basically, the budget of object as it is possible to choose that technology which will suit you. Also, during work on the project, the customer, as a rule, starts to understand what elements are intended for what, and he can make the conscious decisions on necessity to it of this or that function.